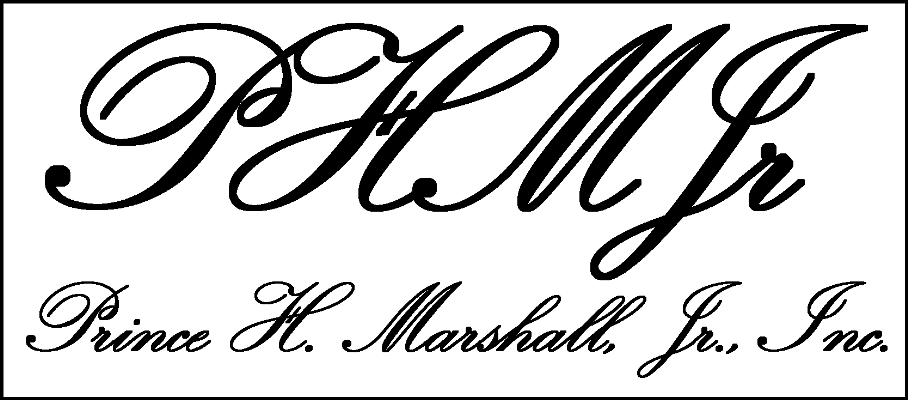 Prince H. Marshall, Jr., Inc. was incorporated in New York State by Prince H. Marshall, Jr. in April 2012 as a corporate entity for the pursuit of his business interests. He was then, and still is, the President and Founder of Infinite Ventures Company which is a company now primarily focused on domain name registrations and internet services such as website hosting and self-service website design and related services.
The corporation's first major move was to become a founding partner of Pamper Ur Poochie, LLC which does business as Pamper Ur Poochie Parlor, in Selden, New York. Pamper Ur Poochie Parlor is a home-style, cage-free dog boarding facility (that also boards cats on occasion). This was a brand new enterprise and Prince H. Marshall, Jr, Inc. created management, marketing, operational and accounting procedures and materials. This included printed marketing materials and a website.
In 2013 Mr. Marshall went on to continue his education at Hunter Business School in Medford, New York, studying in their Computer Technician Network Specialist program. In 26 years of being in the IT industry, other than practical experience and job-sponsored training, he had never received a formal education in the field. In September 2014 at Hunter Business School he not only graduated with Honors and served as Student Council President, but he also received his CompTIA A+ Certification as a Computer Technician.
In October 2014, Mr. Marshall decided to bring together all the aspects of his computer and business experience and continue the original mission of Infinite Ventures Company, but leveraging his education and certification to add a computer repair component as one of the primary business pursuits of the corporation.
Save